Optional page title
Site Currently Under Construction...
Header Content Region
Insert text, image or banner ads here, or just delete this text and leave this area blank!
[Library/component-nivo-slider-small/nivo-slider-small.htm]
A 501(c)(19) Non-Profit South Texas Military Veterans' Organization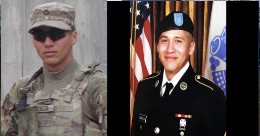 Spc. Kevin Cardoza, US Army
"Army Spc. Cardoza, a 19-year-old Edcouch-Elsa High School graduate, died Saturday in southern Afghanistan when the vehicle he was riding in was hit by a roadside bomb. Four other patrol mates from Fort Bliss in El Paso also were killed in the blast, a deadly toll that shook Cardoza's military base and his close-knit family." ref: http://www.themonitor.com/news/local/article_16ea0f00-b68c-11e2-9448-0019bb30f31a.html
What's New:

Welcome to our new and first web site! If you are having problems with it, please contact our Webmaster. Thanks for visiting!
Contact Us:
Contact us by Email, Telephone or Snail mail:
---
We take our customer care very seriously. While our aim is to make our website easy to understand, and navigate we know there are times when you may need a bit of assistance.
We have provided a number of ways for our Customer Care team to help you:
---
For product information or assistance:
webmaster@alpri.org
For service inquiries or assistance:
webmaster@alpri.org
For customer support or assistance:
webmaster@alpri.org
We will respond to you within 24 hours, during regular business hours. All email correspondence is completely confidential. ALPRI.ORG customers may also use our toll free telephone support center to contact a service representative during regular business hours:
---
Please send any specific information about your request so we can direct it to the appropriate people:
---
1-361-XXX-XXXX
Available Evenings & Weekends:
Monday to Friday 5:00pm to 12:00am (CST)
Saturdays, Sundays and federal holidays please leave a message. A customer representative will contact you within 24 hours of the first business day.
---
1-361-XXX-XXXX
---
Send your inquiries to:
XXXXXXX&A
Attention: Customer Care Center
XXXXXXX
XXXXXXXX, Texas, XXXXXXXXX County
XXXXX-XXXX
---
T.