Donate:
Currently Under Construction
Donate Here
Please make any donations or pay membership dues here.
[Library/component-nivo-slider-small/nivo-slider-small.htm]
A 501(c)(19) Non-Profit South Texas Military Veterans' Organization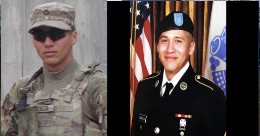 Spc. Kevin Cardoza, US Army
"Army Spc. Cardoza, a 19-year-old Edcouch-Elsa High School graduate, died Saturday in southern Afghanistan when the vehicle he was riding in was hit by a roadside bomb. Four other patrol mates from Fort Bliss in El Paso also were killed in the blast, a deadly toll that shook Cardoza's military base and his close-knit family." ref: http://www.themonitor.com/news/local/article_16ea0f00-b68c-11e2-9448-0019bb30f31a.html
What's New:

Welcome to our new and first web site! If you are having problems with it, please contact our Webmaster. Thanks for visiting!
Donations and Dues:
---


Secure On-Line Payments Processed via PayPal. All Major Credit Cards Accepted: Visa/MasterCard/Amex/Discover.
Processing fee added to amount in order to cover on-line
transaction fee charges with the exception of general donations.
---
Donations:
Donate Online via PayPal:
No transaction fee included for general donations.
---
Membership Dues:
Pay $15 Yearly Membership Dues Online via PayPal:
$5 Processing fee added for online processing of membership dues.
---
Lifetime Membership:
Pay for $150 Lifetime Membership Online via PayPal:
$10 Processing fee added for online processing of lifetime membership.
---
Tax Exempt Information Below:
---
T: